About Surbhi Gupta
Surbhi Gupta in her own right can be called one of the wonders of Jaipur. An expert in Palmistry, Numerology and signature analysis. The young lady has earned immense fame at an early age. Surbhi, Who has been blessed with intuitive powers, has been making predications since the age of thirteen. She also provides simple solutions to help overcome any related problems. A post graduate in phlisophy, Surbhi specializes in Vaastushastra and Palmistry.
According to Surbhi, One Palm of our depicts "Punya" and the other " Karma". So a person's good deeds are reflected in the lines of our hand. The confidence with which Surbhi studies and foretells the future, shows her vast experience in a short spell of time. Since 10 Years she has been getting intuitive powers which help her solve others problems and she attributes it all to bring a gift from god.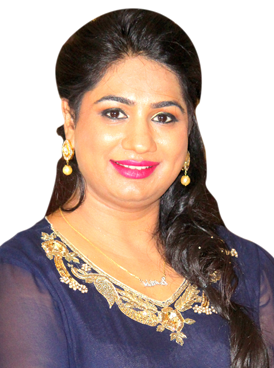 Although, Surbhi's knowledge in Palmistry to enough to predict the future but she prefers to satisfy her clients by reconfirming her calculations through Numerology and Signature Analysis. She not only predicts the future but also relates incidents of the past to authenticate her readings and she wants maximum number to benefit from the simple solutions that she provides for every problem. Every individual has positive energy in them which can be increased by doing.
Her predictions are not entirely based on the twelve Zodiac signs or Rashi Zodiac signs which is generally used by so called Pandits, Astrologers etc.
She suggests very effective, simple and practical remedies which improves your destiny and then luck showers on the individual at a very rapid speed.
Remedies will Remedies will be given for right work and smooth path only.
The decision about visiting client's place on special request, would be at the sole discretion of the astronumerologist depending on her pre-occupancy. Due to overhectic work schedule and for convenience of clients, the Asto-Numerologist suggests to take Prior Appointment before consultation.
The Astronumerologist can help you in discovering your strengths and weaknesses, your deep inner needs, emotional reactions, talents and ways to deal with others.
The remedies of your queries will be translated to you in English in case of E-mail and letter, but in case of Personal Counselling & Telephonic Conversation Languages like Hindi, English, can very easily be spoken. She wants every individual should be aware of the science of Astrology and Numerology so that one can lead on a path of sure shot success with hard work. She also wants to prolong the true faith of occult sciences forever in everyone's heart.
She suggests Gemstones which will improve your financial as well as social status in the society. She only recommends stones and yantras. She has sound knowledge to ascertain which Gem (s) would suit best to her client so that the results may be excellent.