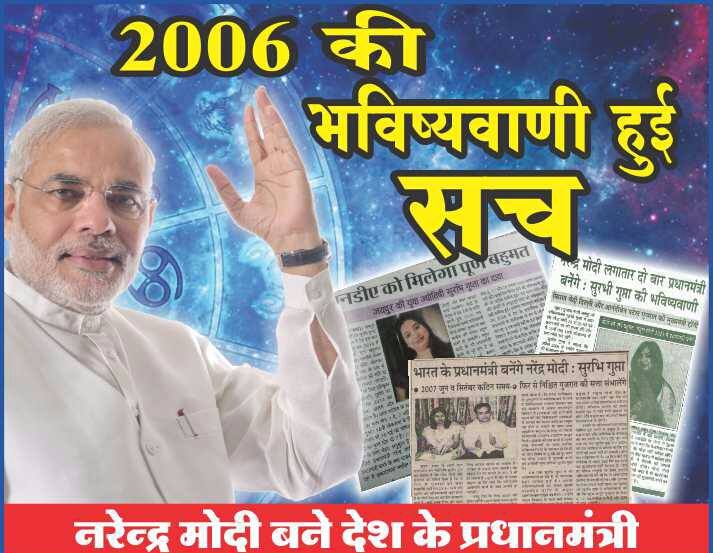 Surat: It's that time of elections in the country when all the parties are busy accusing each other of something or the other. And at this time, the person who is stealing the maximum limelight is the BJP prime ministerial candidate Narendra Modi.
Several surveys have named him as the next Prime Minister of India. Similarly, many astrologers have also said that Modi is definitely going to become the Prime Minister. In the series, another famous astrologer from Jaipur Surbhi Gupta has predicted the same. She predicts future by reading the name and the signature of a person and based on her knowledge, Gupta predicted that while Modi will be the Prime Minister in 2014, Rahul Gandhi will be seen as the PM in 2024.
According to Surbhi Gupta, Modi's stars are in favourable position and that no one can stop him from becoming the PM. She said that Modi might have some health problems in 2015.